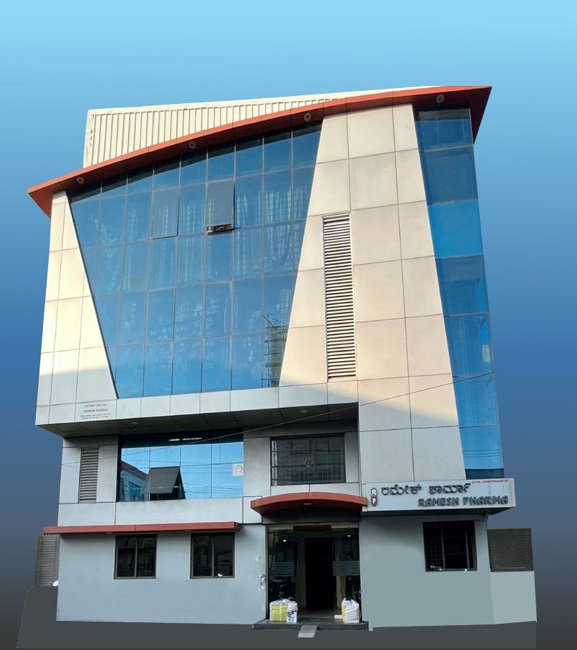 Welcome to Ramesh Pharma
You are visiting the website of one of the leading pharmaceutical distribution home in heritage city of Mysore Established in the year of 1994 Ramesh Pharma has now become a popular and renowned organization, among the pharma trade in Mysore and surrounding districts. Providing fast, better and safe distribution of medicines in time.
It all started in the year 1994, thanks to our friends and well wishers under their guidance and support we three brothers, Ramesh. elder brother Satish and younger brother Murali have started the business in a small rented shop, now with the support and encouragement of our valued customers and friends we could achieve this. We started with 5 companies as sub stockist, now we have more than 170 leading pharmaceutical companies as authorized distributors.
Our Infrastructure
Ramesh Pharma is operating in well planned, cleanly and hygienically maintained environment for the operational ease and keeping in mind of its employees and customers. With more than 6000 sq ft of storage and office area with ample parking space. and has got a 24×7 cold storage with an area of 7X7X6 ft storage facility for the vaccines and insulin to provide a quality of drug to the end user, which will help them to recover faster.
Dispatch the medicines in the eco-friendly and environmentally friendly electric two wheeler
As part of eco-friendly and environmentally friendly initiative we started to dispatch the medicines in the electric two wheeler way back a decade ago. The entire dispatch system is maintained in eco friendly vehicles and we are planning to do the dispatches in electrical four wheelers and three wheeler vehicles in future.